Wanna buy?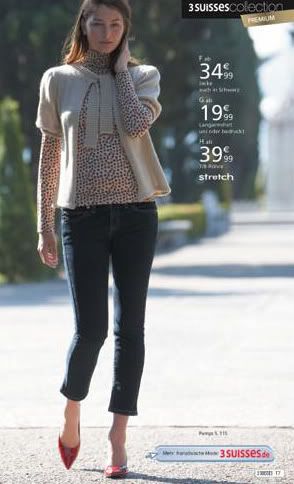 Polka Dot Turtleneck Long Sleeve Shirt

- only 9,99 €



Trapeze Cardigan

- 34,99 €



Cropped Skinny Jeans

- 39,99 €



Patent Leather Pumps

- 24,99 €
3 Suisses
is probably one of the coolest catalogues ever... the clothes are really DIFFERENT from what you get in the store... the shoes are simply gorgeous!!
Never order immediatelly after receiving the catalogue... if you wait a tiny while, everything will be cheaper!
img source:
3suisses.de